Books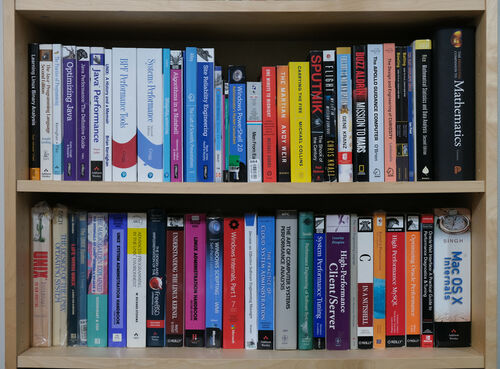 The first books I unpacked in 2021
after moving house. I have several
more boxes to unpack.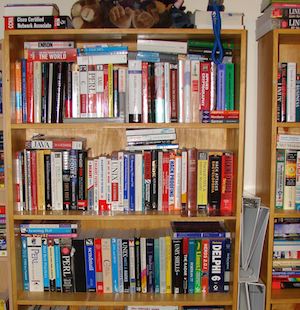 One of my bookshelves in 2006.
I've been asked for textbook recommendations from time to time, which I've been sharing on this page. I'll keep this list up to date as I finish reading more books that I'd recommend. Note that this is not a list of all the books I own, but rather, only those I'd recommend. I've worked in programming, system administration, computer security, and for a while I've now focused on computer performance. My bookshelf reflects my career.
In 2014 I was interviewed by BookFlocks about books: here's my interview.
Systems Performance
Language Performance
Database Performance
Capacity Planning
Performance Modeling
OS Internals
Unix Administration
Computer Security
Programming
C Programming
Perl Programming
Anything by Randal Schwartz
Shell Scripting
IT History
IT Other
Misc Favourites
Management