DTraceBook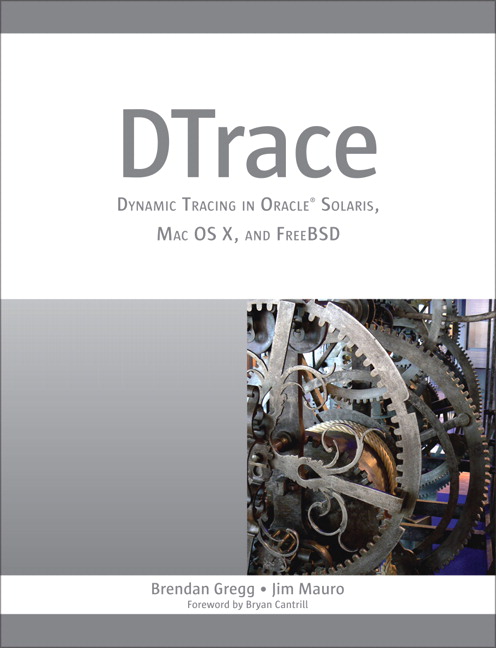 Official page for the Prentice Hall 2011 book: DTrace: Dynamic Tracing in Oracle Solaris, Mac OS X and FreeBSD.
This was originally dtracebook.com, but that is now offline. dtracebook.com hosted the DTrace book tools (scripts) as well as sample chapters. That content is online here:
This site also has my original DTrace Tools page from 2004, and the DTraceToolkit page. There are no plans to update or maintain these. The wonderful FreeBSD folk are now maintaining updated versions of the DTraceToolkit on github, here: github.com/opendtrace/toolkit.